Industries
Aerospace
The Aircraft industry is supported by manufacturers of end products, aircraft builders, aircraft authorities, airports, aircraft operators and those managing our skies.
DMS services clients in the civil aviation and military aviation fields both home and abroad.
The nature of this industry is one of control, perfection and safety, the control of designs and documentation is paramount to safety.
For many DMS is at the heart of thier Document Control system, it facilitates the integrity, revision control/management and security levels demanded by certifying authorities,
Aprotec has always provided systems for the Aircraft industry Designs, Drawings and Documentation.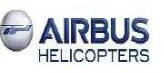 Aprotec DMS
Learn more about Aprotec's latest flagship product for complete document management support. [more]
Downloads

A number of useful documents are available for download in PDF format. [more]
Industries
For over 30 years Aprotec has provided document management solutions across a variety of industries. [more]
Remote Connectivity
Boost your productivity on the go, leverage the power of your DMS outside your walls to remote offices, remote workers and home workers. [more]