Industries
Construction
In the construction business there is always a high flow of documents in and out of the organisation. This is a huge problem area for document controllers who must ensure that all parties involved in a given project are working with the right document set. A mistake which goes undetected with a large-scale construction project will always prove to be costly in both time and revenue.

Aprotec has much experience of this industry and has developed features to gain the upper hand. Strict revision control, automatic PDF conversion, transmittal generation and management of emails are all key to keeping project lead times in check.

Aprotec can offer tailored solutions which may involve specialist integration with other business systems such as Microsoft SharePoint and other web technologies to keep other project collaborators updated with any changes as they happen. Aprotec DMS has an optional internet web browser interface to allow remote workers access to the latest documents from remote locations in real time and also upload new documents from site if required.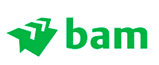 Aprotec DMS
Learn more about Aprotec's latest flagship product for complete document management support. [more]
Downloads

A number of useful documents are available for download in PDF format. [more]
Industries
For over 30 years Aprotec has provided document management solutions across a variety of industries. [more]
Remote Connectivity
Boost your productivity on the go, leverage the power of your DMS outside your walls to remote offices, remote workers and home workers. [more]