Industries
Manufacturing
Manufacturers of end products will have many and varied documents which are each strategically important to the manufacturing process and overall success of the business. These range from initial design specifications and cost estimates to finished design drawings and datasheets.
Within the business there are separate departments all collaborating with a need to share both current and historical design data and documents.
There will be outside suppliers and in-house production facilities who make use of these documents to fulfil their obligations and together with the needs of the customers, strict revision and distribution control is always a crucial element.
Aprotec has always provided specific capability for users of CAD and so not surprisingly Aprotec DMS is widely used within this industry sector.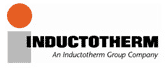 Aprotec DMS
Learn more about Aprotec's latest flagship product for complete document management support. [more]
Downloads

A number of useful documents are available for download in PDF format. [more]
Industries
For over 30 years Aprotec has provided document management solutions across a variety of industries. [more]
Remote Connectivity
Boost your productivity on the go, leverage the power of your DMS outside your walls to remote offices, remote workers and home workers. [more]